0000-00-00
Mercure Kooindah Waters is located on the stunning Central Coast. With so many amazing activities and places to see, you will be sure to have the best holiday when staying with us.
See below our top picks for the best activities and spots around the Central Coast NSW that we would highly recommend when planning a holiday at Mercure Kooindah Waters.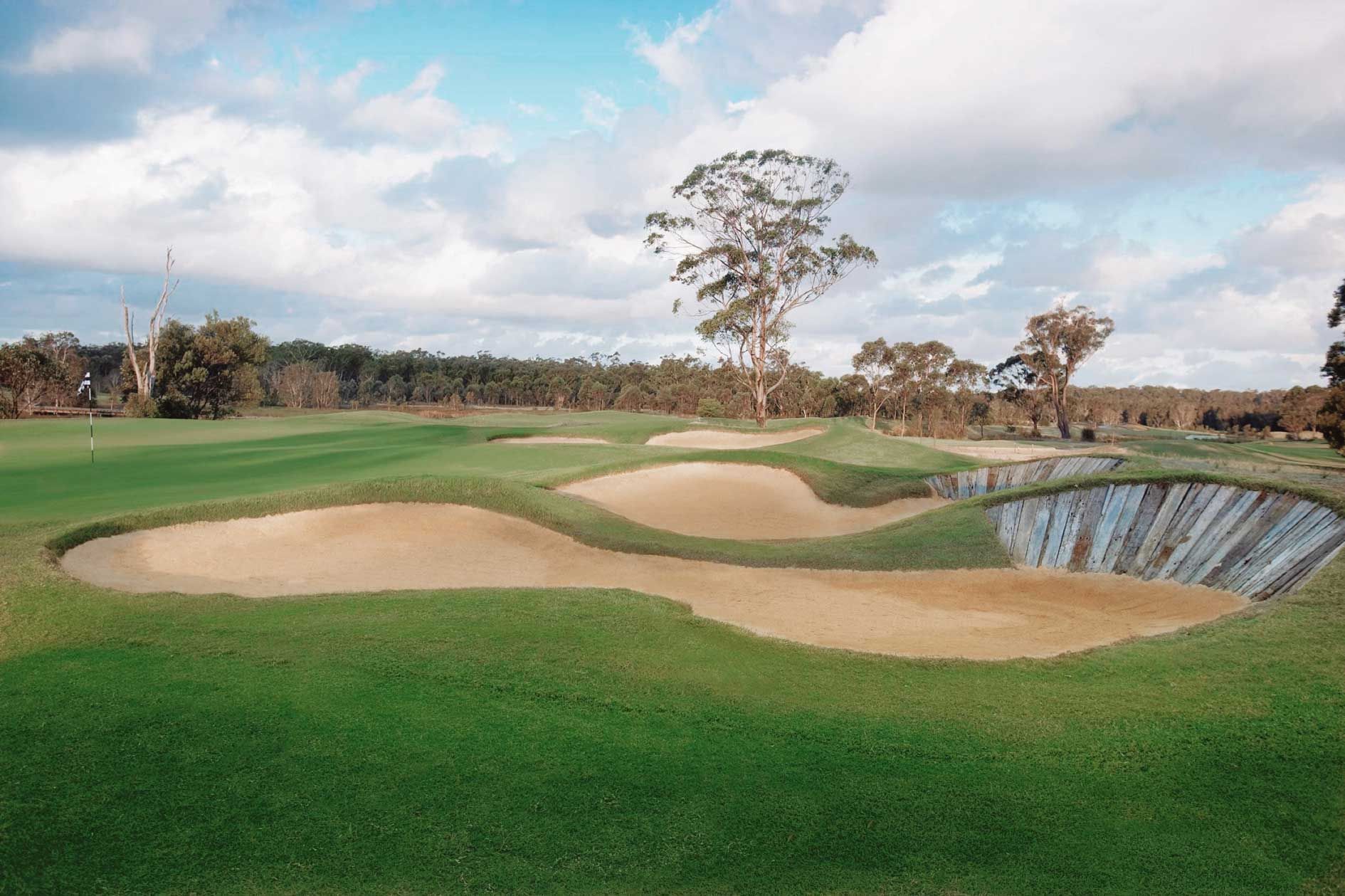 A component of Kooindah Waters Resort and surrounding the first-class clubhouse is the 18-hole layout dominated by the spectacular existing wetlands, with the course designed to interact with the natural water features and flora. Divided into three distinct character precinct the course has been designed to be a "thinking golfer's course" where accuracy, ball placement and imagination will be the keys to scoring well.
Contact Details
> 02 4351 0700
> info@kooindahwatersgolf.com.au
> 40 Kooindah Blvd, Wyong NSW 2259
*Image by Mercure Kooindah Waters Resort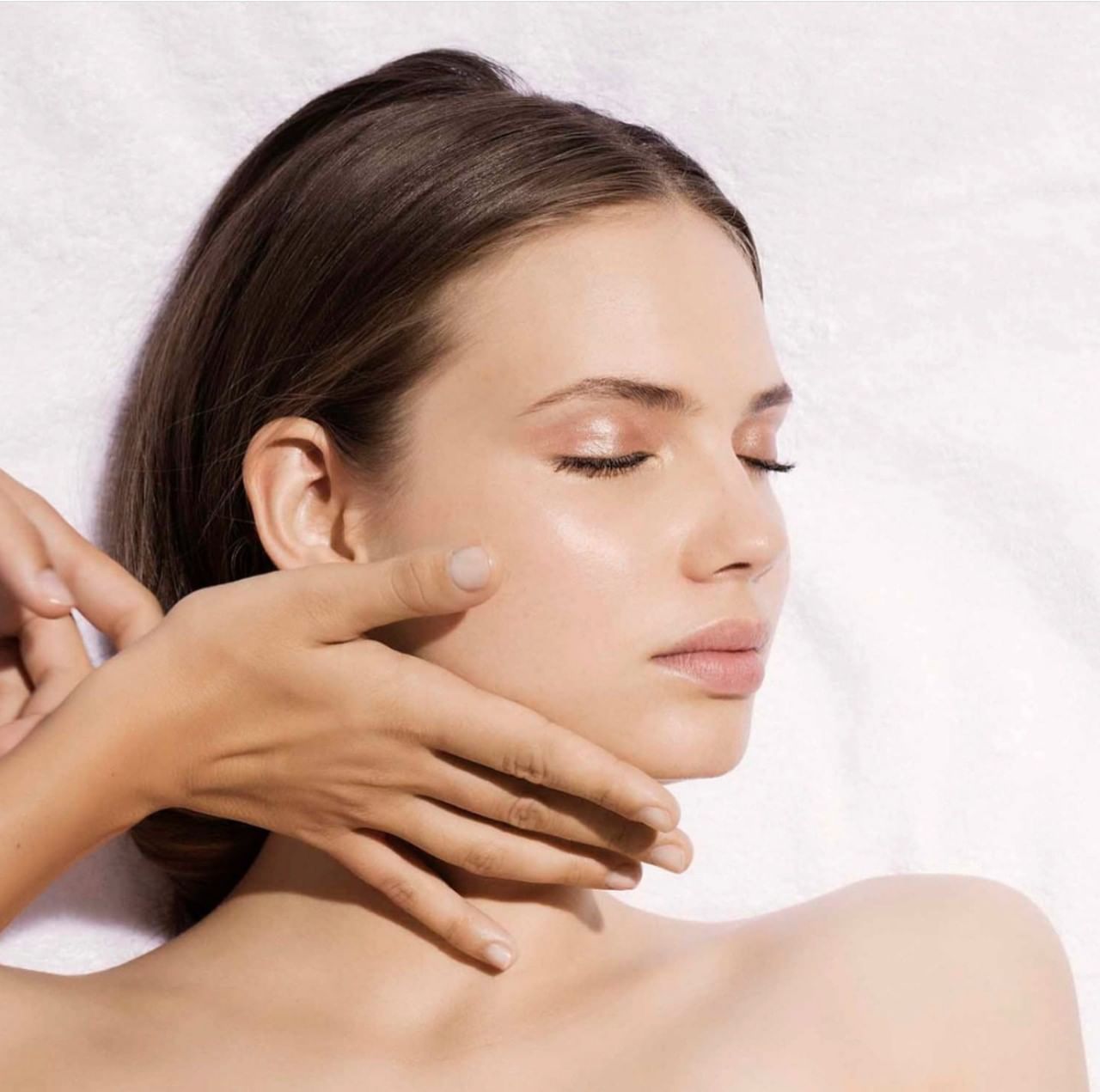 The onsite Wildfire Day Spa offers a range of treatments to relax, rejuvenate and beautify. Treatments include beauty services, his and hers facials using premium products, massage therapies and full-day pampering packages.
Contact Details
> 02 4383 3329
> reception@wildfiredayspa.com.au
> 38 Kooindah Blvd, Wyong NSW 2259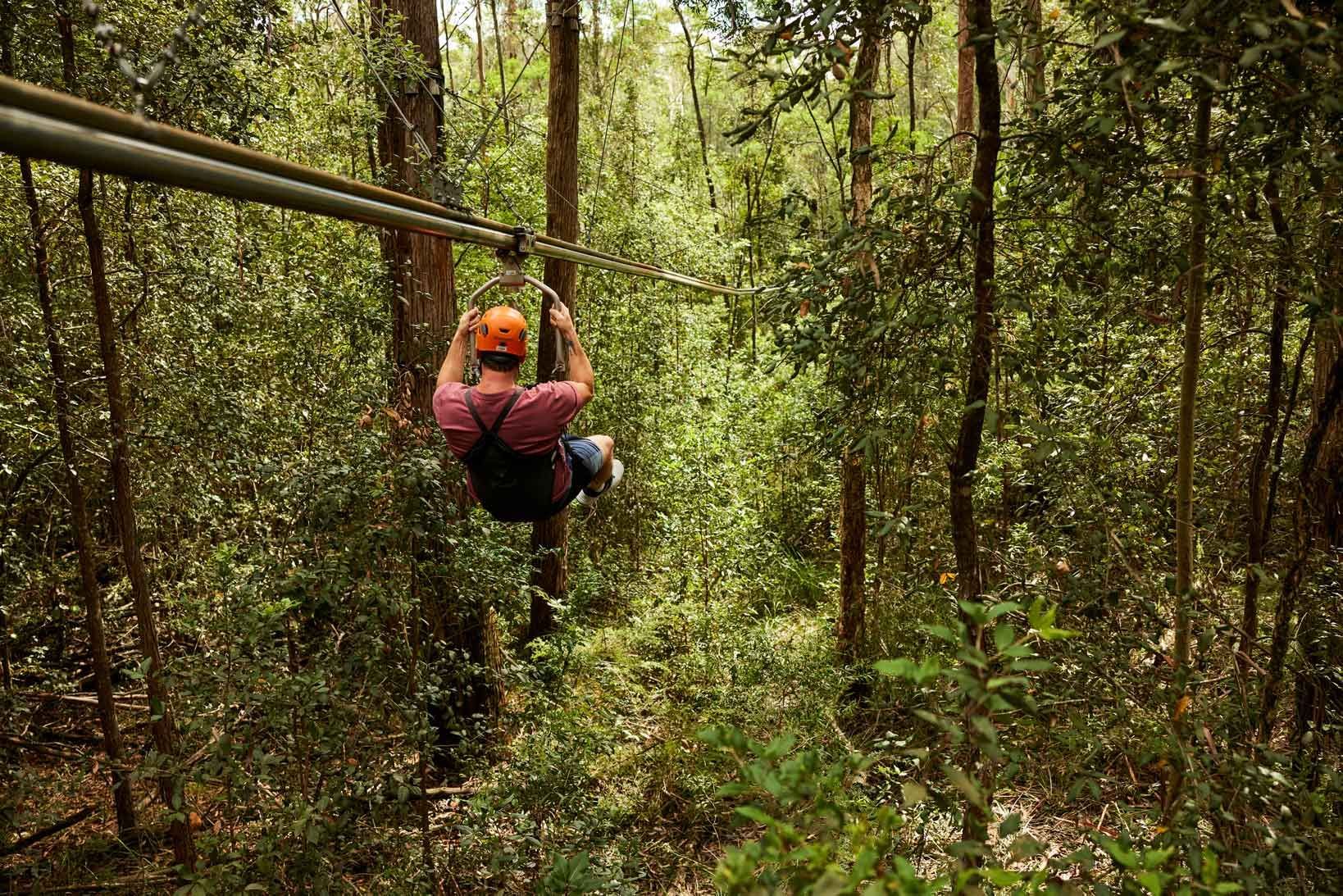 Within the beautiful site of Ourimbah State Forest, only a 10 Minute drive from Mercure Kooindah Waters, enjoy a unique experience high in the trees. TreeTop Adventure Park consists of 76 challenges in the tree tops, where participants can slide down flying foxes, move from tree to tree on suspension bridges and enjoy many other exciting activities up to 15 metres above the forest floor! The course has been designed with the whole family in mind, the 3-10 year olds course is built with a continuous belay safety system unique in the southern hemisphere so they can concentrate on the challenges the course offers. Tree Top Adventure Park offers more than 2 hours of thrilling fun for the whole family, including 12 Flying Foxes!
Contact Details
> 02 4025 1008
> centralcoast@treetopsadventure.com.au
> Ourimbah State Forest, 1 Red Hill Road, Wyong Creek NSW 2259
*Image by Destination NSW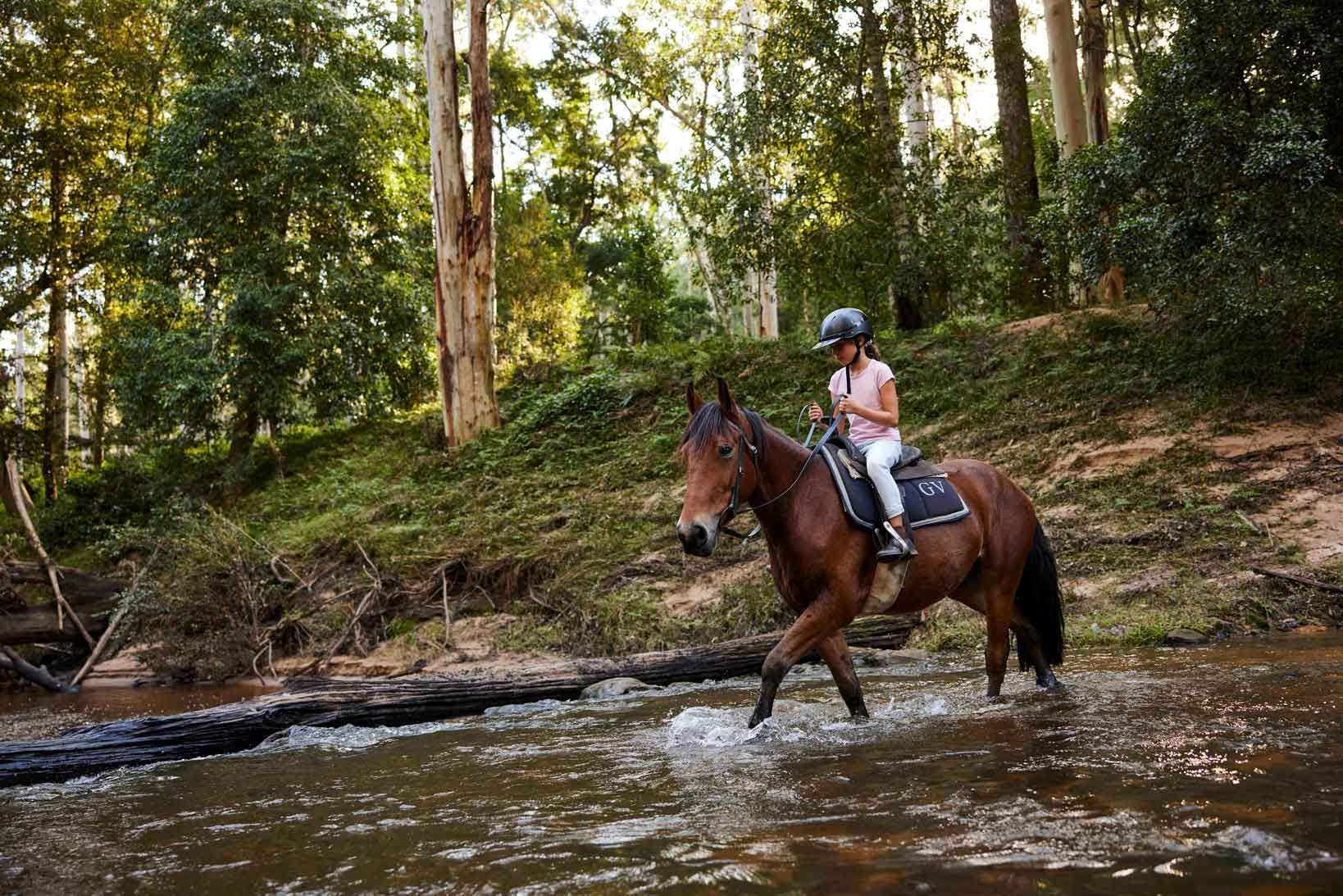 Glenworth Valley Outdoor Adventures
Unforgettable outdoor adventures and the most breathtaking natural scenery – right on Sydney's door step. Just 20 minutes from Hornsby, or one hour from Sydney CBD, Glenworth Valley is the perfect daytrip or weekend away. Share an adventure with loved ones. And do something new this weekend. Activities range from horse riding, quad biking, kayaking, camping and so much more!
Contact Details

> 02 4375 1222
> adventures@glenworth.com.au
> 69 Cooks Road, Glenworth Valley NSW 2259
*Image by Destination NSW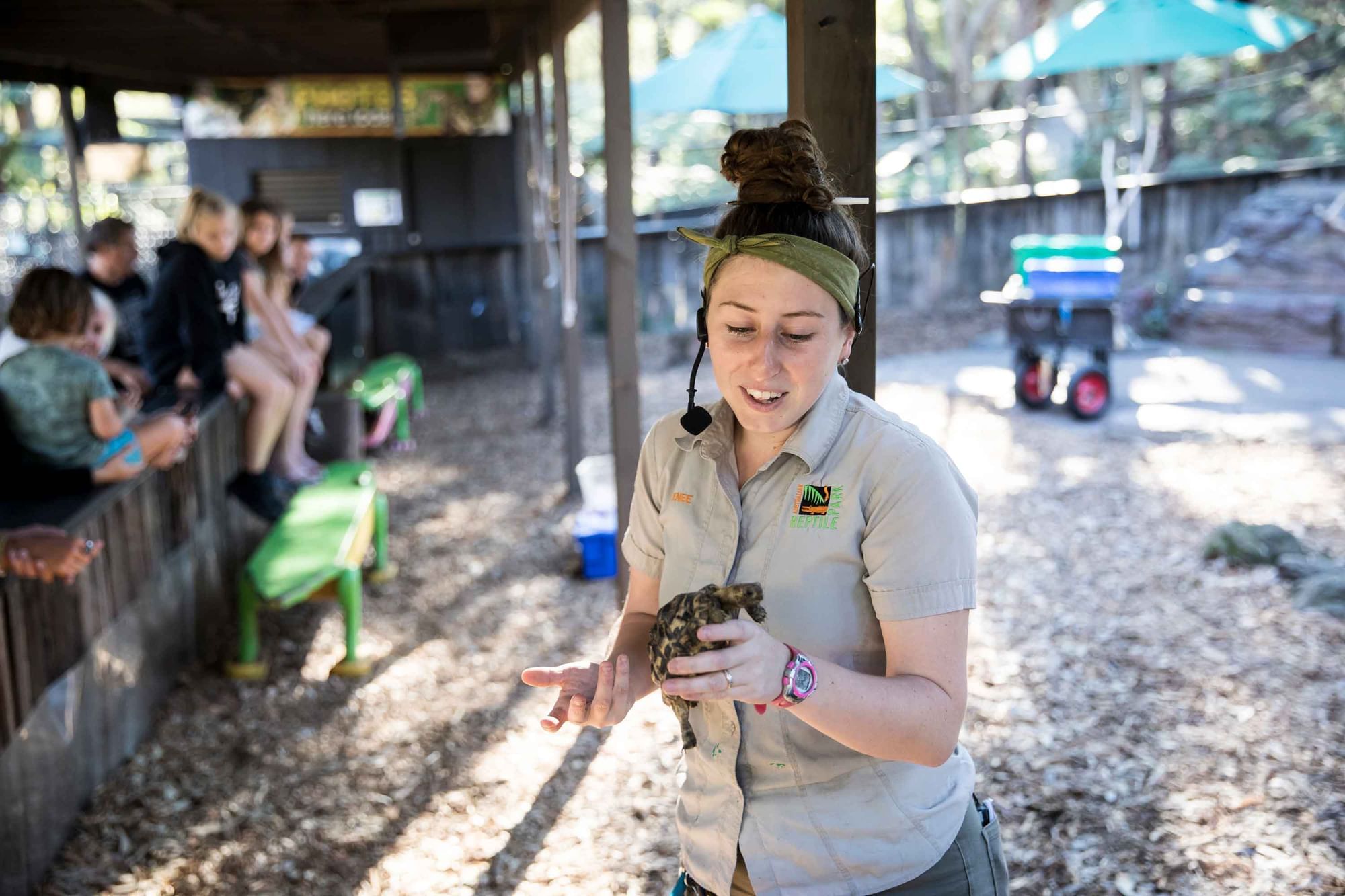 Nestled in tranquil bush land with trickling streams meandering over lazy waterfalls, Australian trees exuding exquisite bush fragrances, the calls from a multitude of heavenly birds and the amazing beauty of Australian wildflowers await any local or international tourist who wishes to be enchanted! Home also to many Australian cuddly mammals such as the unique platypus, koalas, wombats, Tasmanian devils, echidnas, dingoes and of course friendly hand-fed kangaroos. Australian Reptile Park has some of Australia's largest Reptiles, such as massive American alligators, giant tortoises and huge pythons live at the Park.
Contact Details

> 02 4340 1022
> admin@reptilepark.com.au
> Pacific Highway, Somersby NSW 2250
*Image by Destination NSW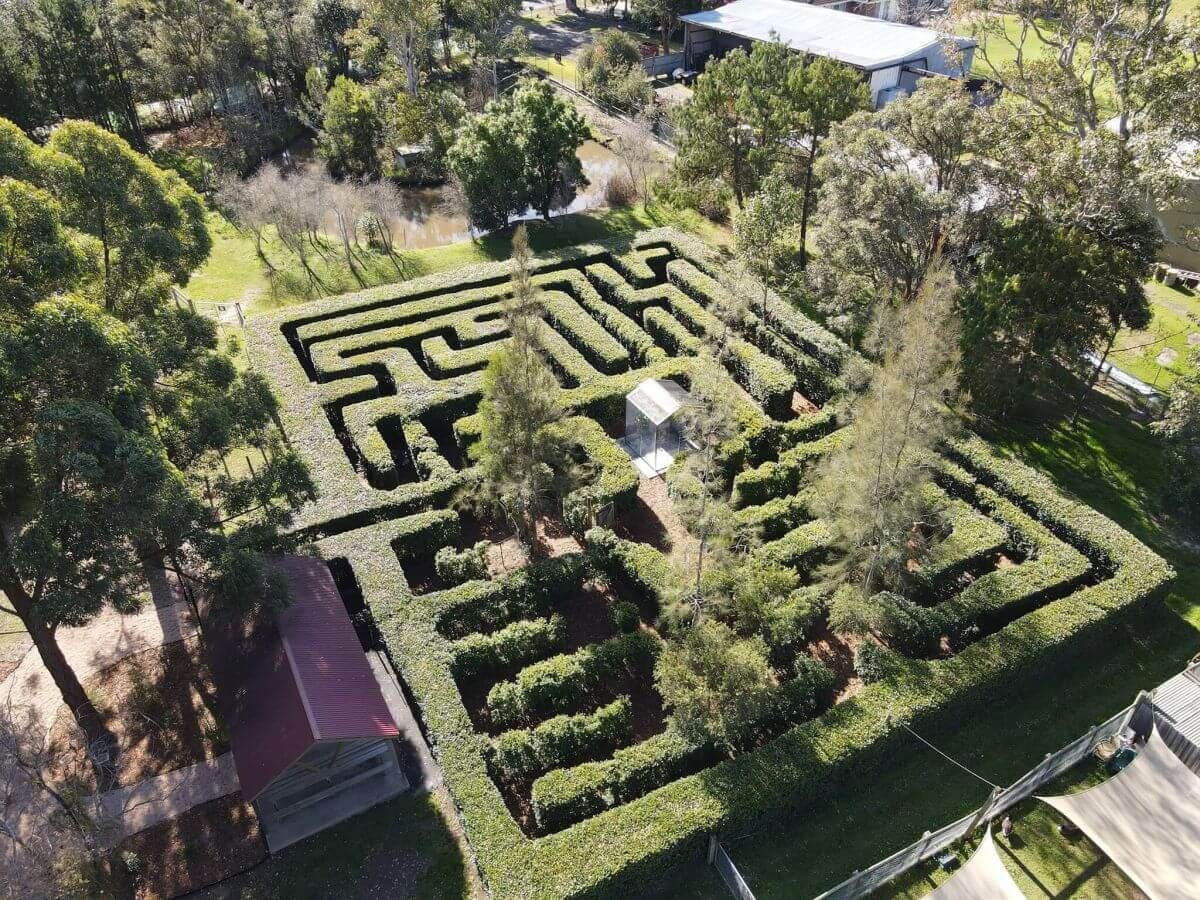 From cuddly animals to maddening mazes, Amazement offers a great range of activities the whole family can enjoy. Some of the activities at Amazement include Lilly Pilly Maze, Giant Summer Maze, Maze games, Electric & pedal cars, Picnic hampers Santa's forest, Farm animals and the Wild Wood. Amazement is open daily from 9.30am - 4pm.
Contact Details

> 02 4353 9900
> fun@amazement.com.au
> 170 Yarramalong Road, Wyong Creek NSW 2259
*Image by LoveCentralCoast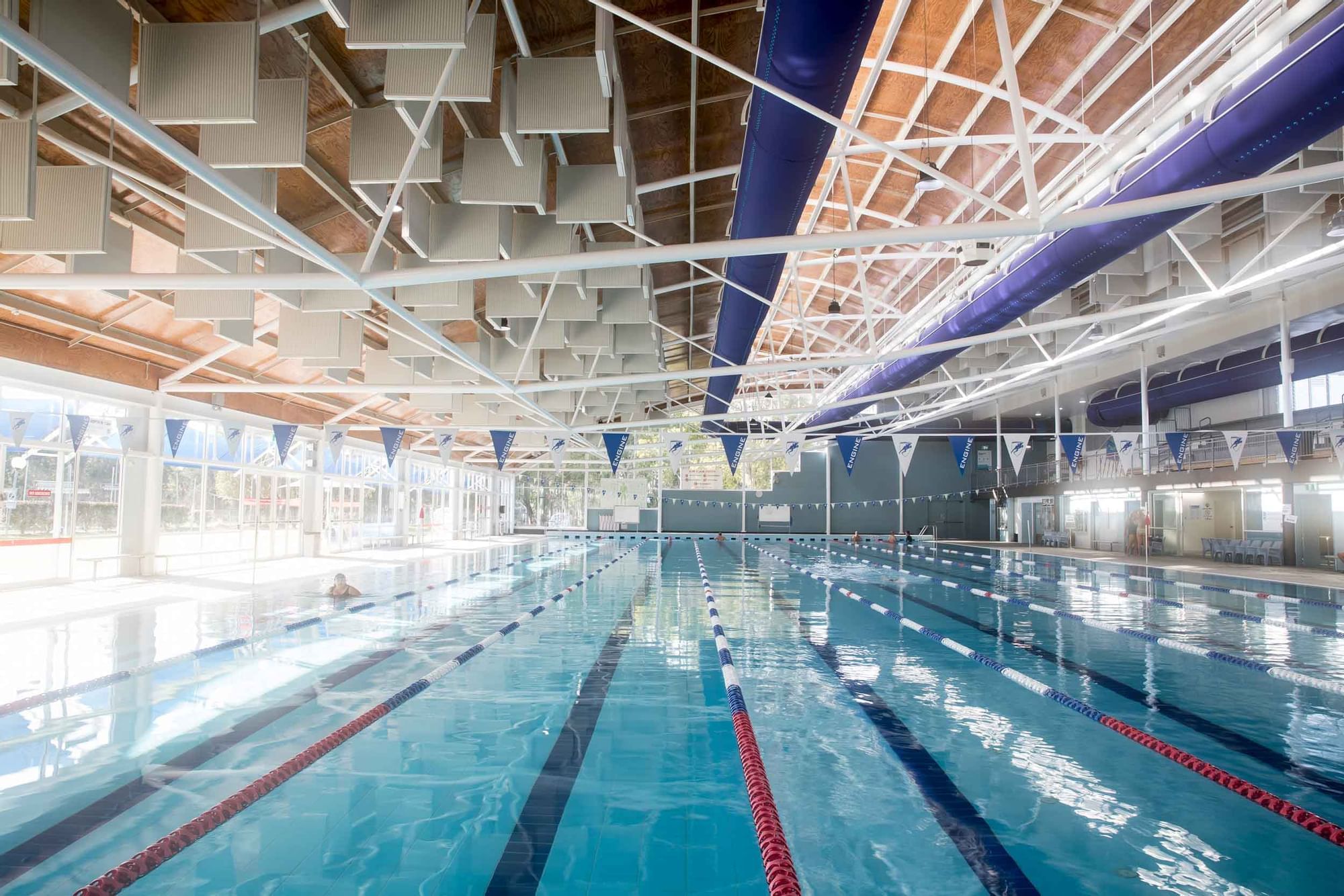 Mingara boasts an array of Restaurants and Cafes as well as the Mingara One Aquatic Centre featuring 3 pool areas and a babies aqua play area, from training and competitions to recreation and relaxation, including great school holiday aquatic fun with giant inflatable slides.
Contact Details

> 02 4349 7799
> enquiries@mingara.com.au
> Mingara Drive, Tumbi Umbi NSW 2261
*Image by Destination NSW
Australian Walkabout Wildlife Park
Set in 68 hectares of natural bushland, you will feel a lifetime away from the stress of daily life. Australia Walkabout Park is where you can visit the friendliest wild Aussie animals, with over 180 species roaming free and happy in the bush. Why not come and visit their ancient Aboriginal sites and learn how to connect with the land the way it was in ancient times, with pristine bush rich in wildlife and Aboriginal heritage.
Contact Details
> 02 4375 1100
> info@walkaboutpark.com.au
> 1 Darkinjung Road, Calga NSW 2250
*Image by Destination NSW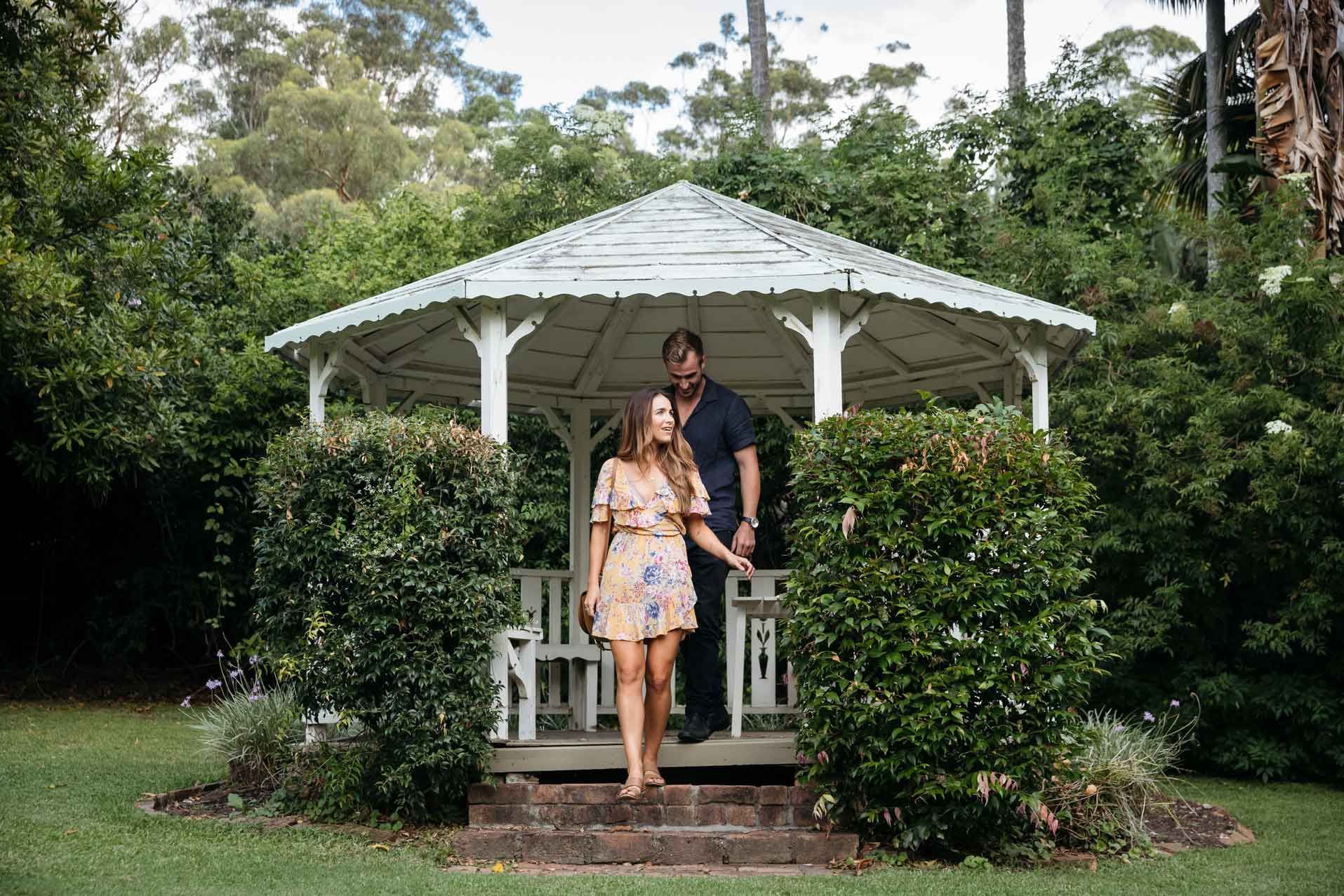 Practicing regenerative organic farming to make award-winning wines from a wide array of botanical. Book one of the wineries incredible experiences or visit the cellar door Wednesday to Sunday with no bookings required.
Contact Details

> 02 4365 0768
> info@firescreek.com.au
> 192 Wattle Tree Rd, Holgate NSW 2250
*Image by Destination NSW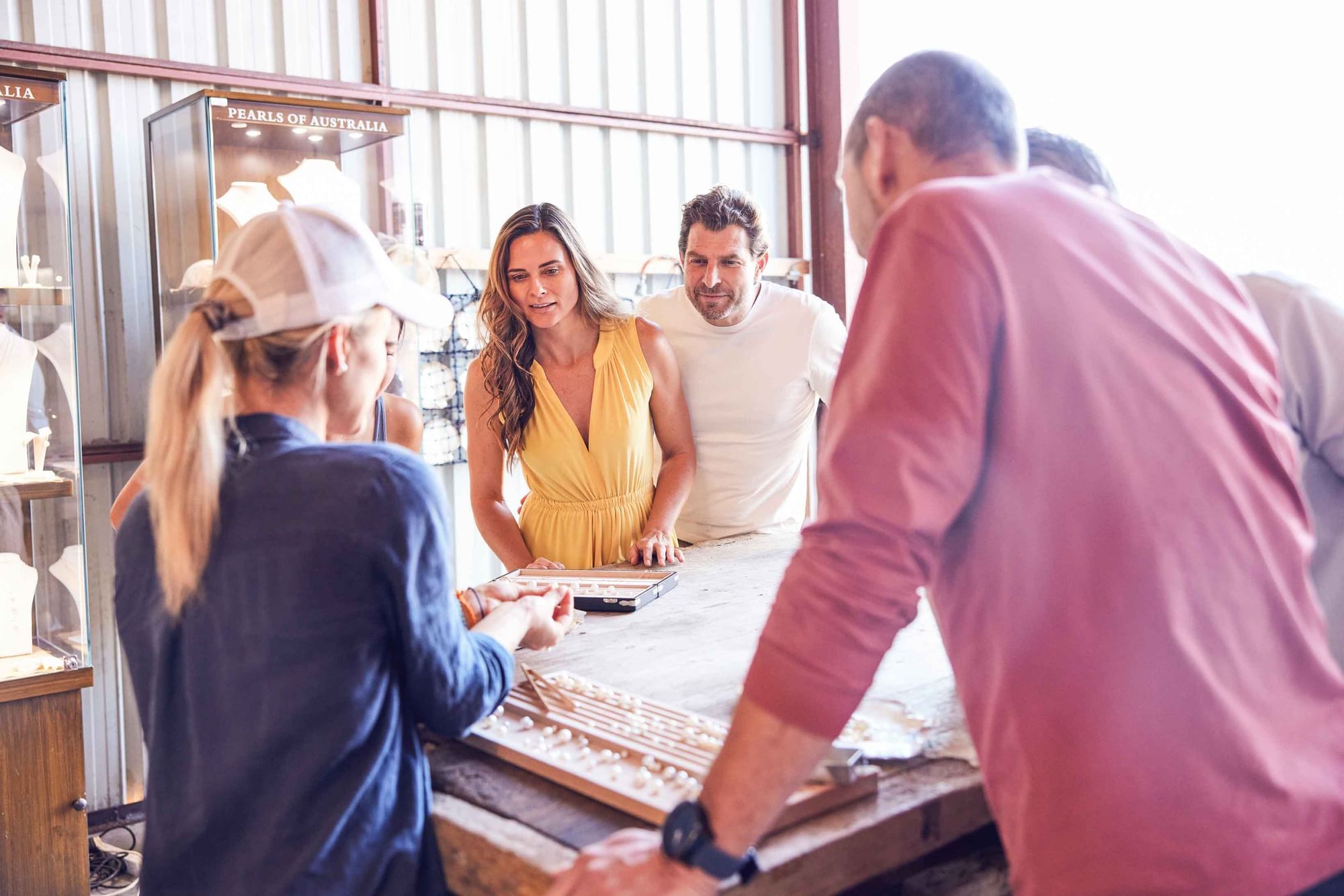 Situated on the edge of the stunning Lower Hawkesbury River, just one hour north of Sydney, is Shellar Door. Visitors are welcome to come in and browse the selection of locally grown pearls, shells and jewellery, or enjoy some fresh local oysters with outdoor seating alongside the river. While you are there, why not book into one of their guided tour experiences.
Contact Details

> 0488 361 042
> info@firescreek.com.au
> 12 Kowan Road, Mooney Mooney NSW 2250
*Image by Destination NSW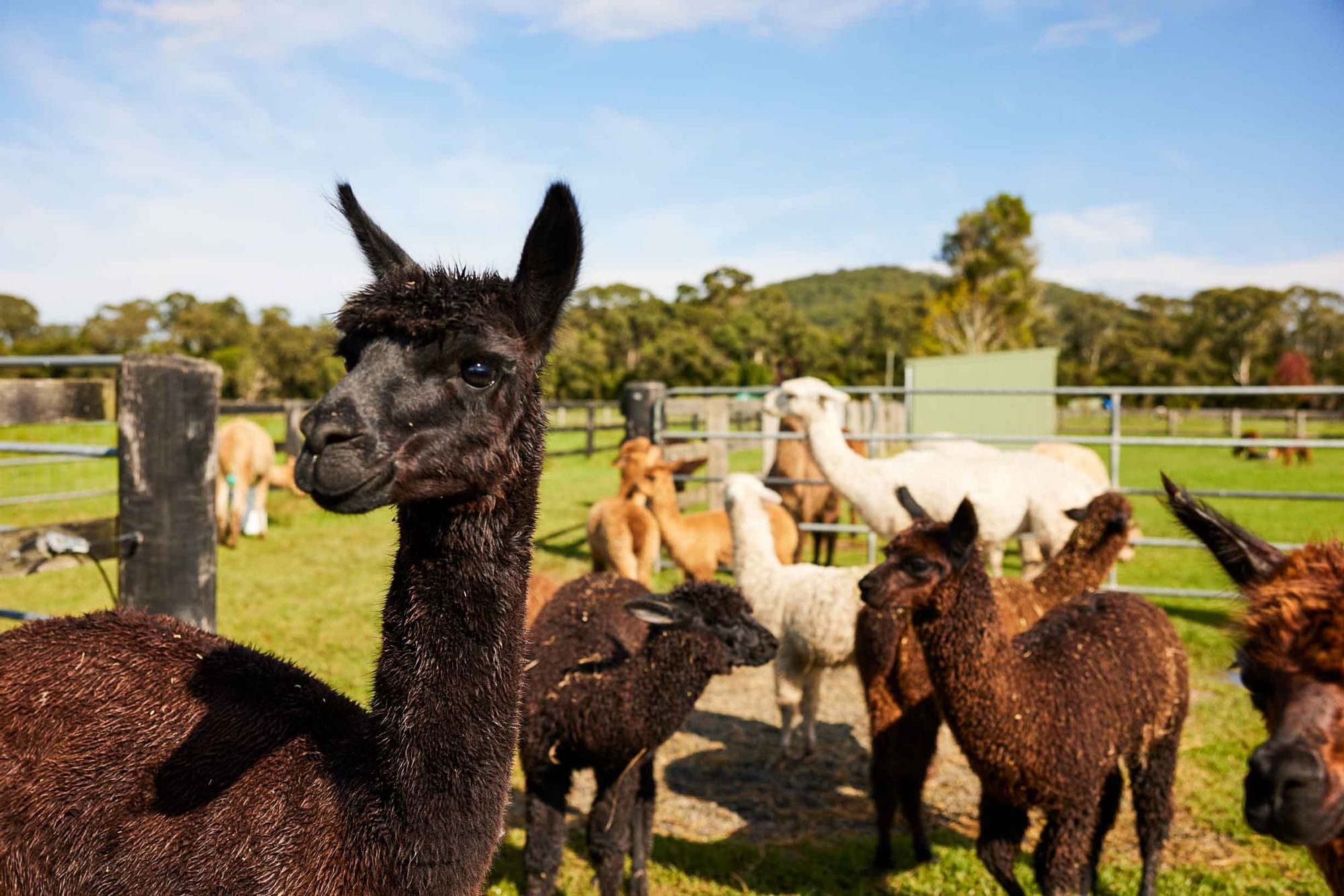 If you're looking for things to do in the Central Coast, visit Iris Lodge Alpaca Farm located in the NSW Central Coast hinterland. You will get the opportunity to get up close and personal with a herd of 70 alpacas and 6 llamas. During your visit you'll also meet our 40 wilt poll sheep, angus cows and horses.
Contact Details

> 0467 950 470
> irislodgealpacas@gmail.com
> 33 Dunks Lane, Jilliby NSW 2250
*Image by Destination NSW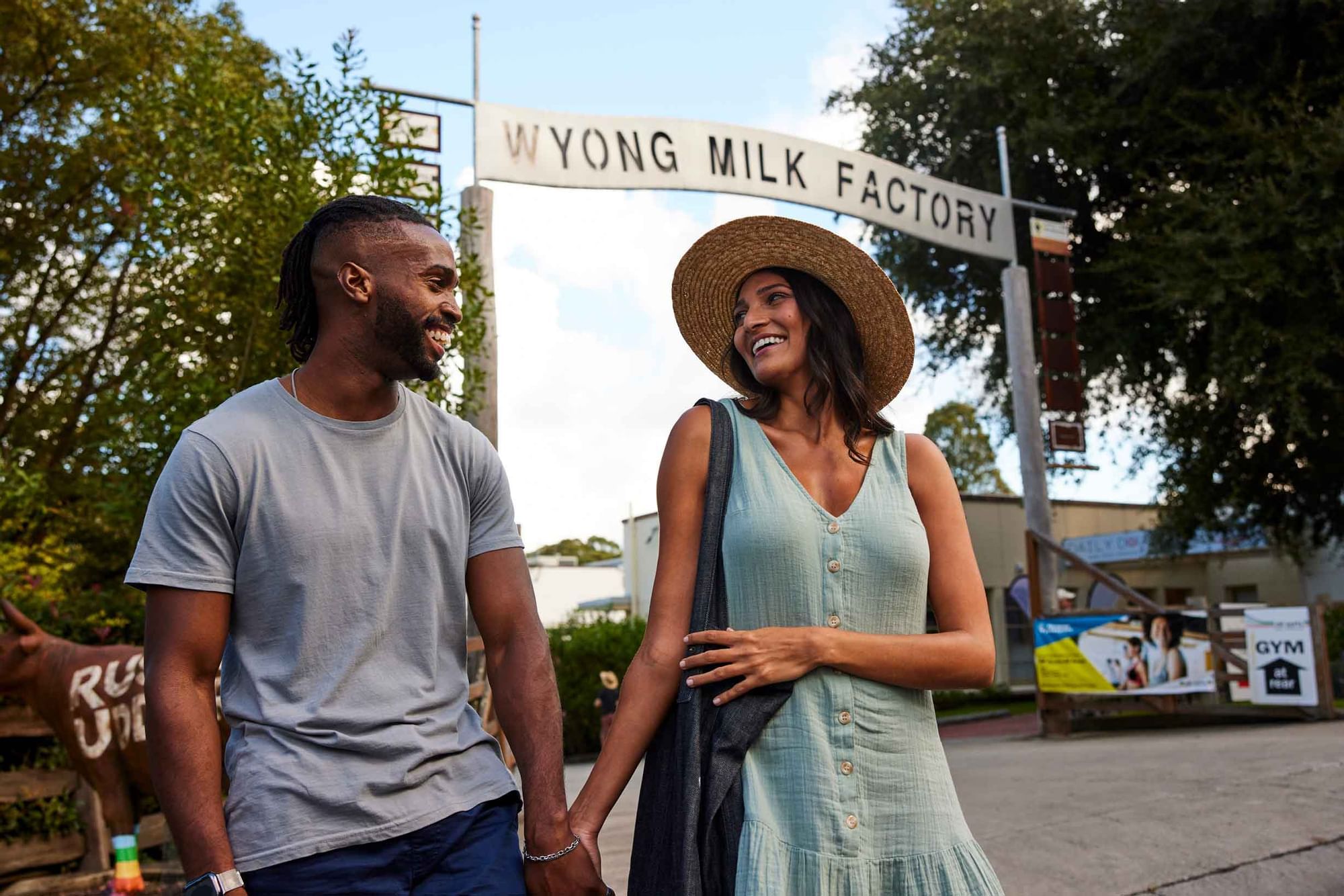 Come and discover tasty and local produce the resident cheese and chocolate factories. The Milk Factory Café is a favourite amongst locals, open 7 days a week and kid friendly with an outdoor playground just across from the café. Enjoy a day on the river in a kayak or row boat, relax with a BBQ by the river, pamper yourself or your pet or workout at the 24 hour gym. There really is something for everyone! Their new family tavern is now open every Wednesday through to Sunday with live entertainment most evenings and a great kids entertainment area.
Contact Details

> 0418 393 158
> info@wyongmilkfactory.com.au
> 141 Alison Road, Wyong NSW 2259
*Image by Destination NSW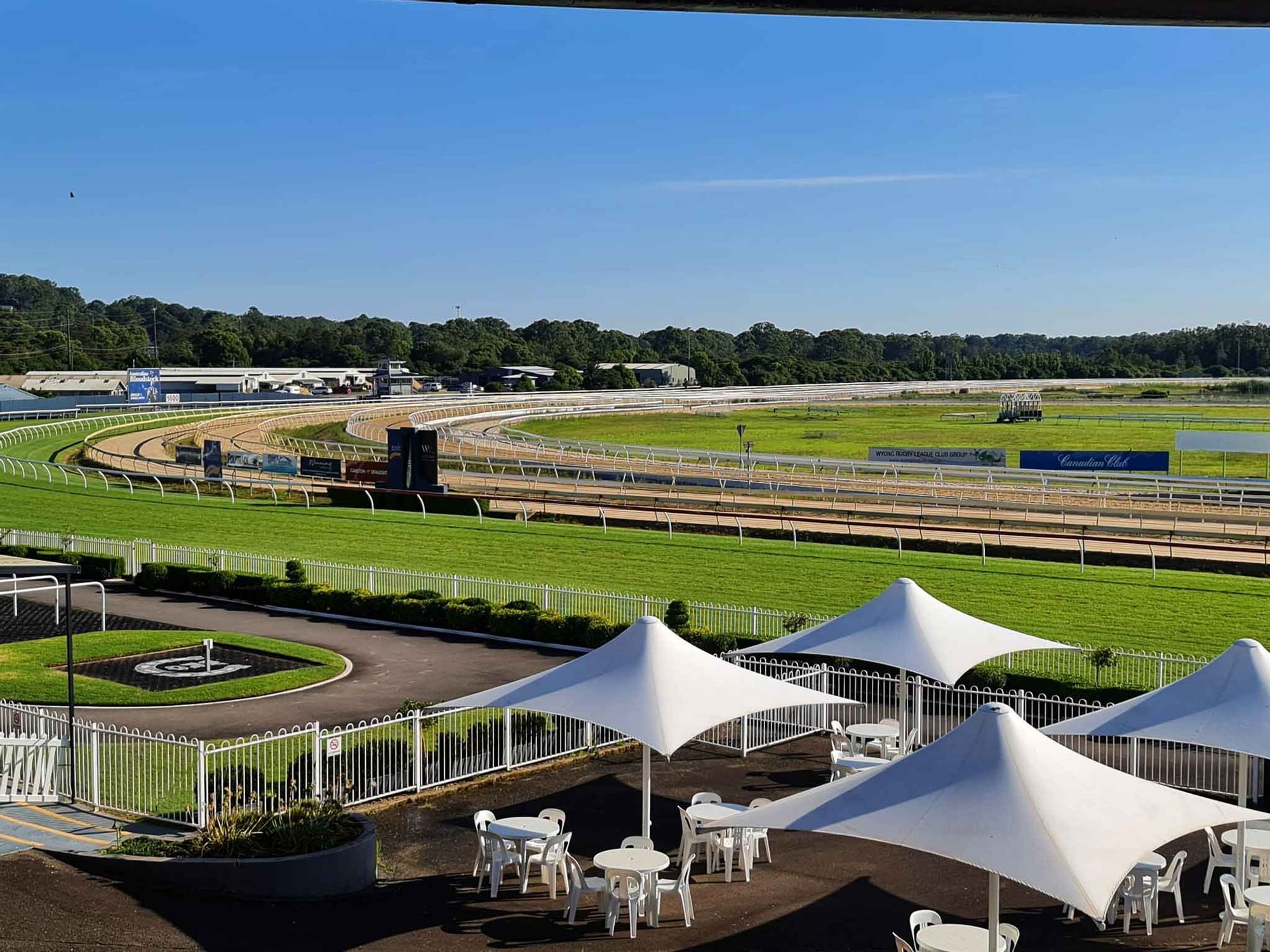 Wyong Race Club's thoroughbred horse racing takes place across 22 race days annually – a highlight is Wyong's Carlton Draught Gold Cup Carnival. As a guest, you're guaranteed to experience the action up close – literally feel the horses thundering by!
Contact Details

> 02 4352 1083
> info@wyongraceclub.com.au
> 71-73 Howarth Street, Wyong NSW 2259
*Image by Coast Community News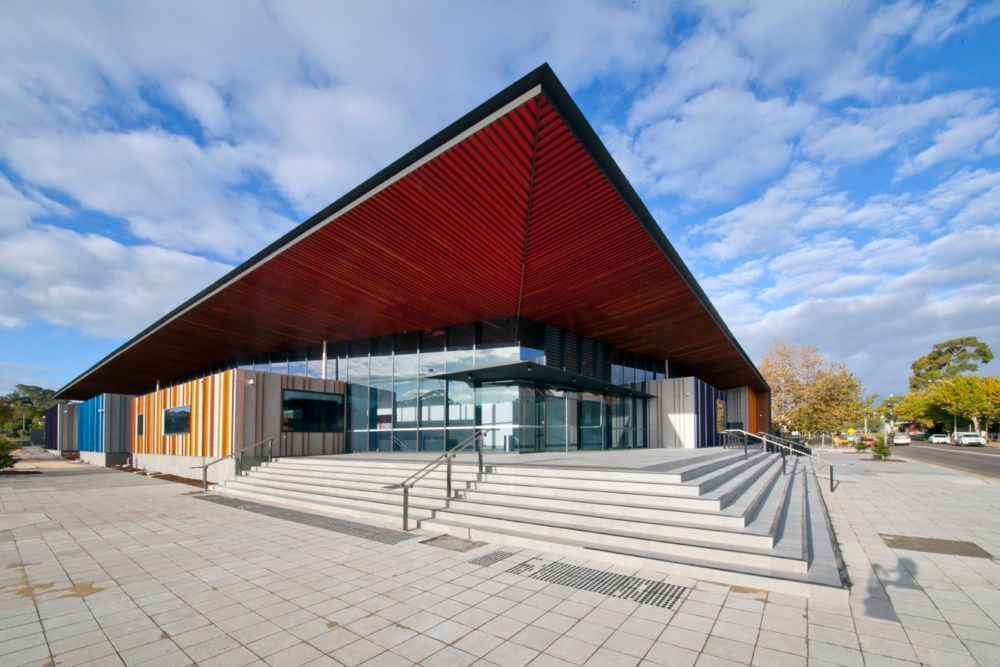 The Art House is the Central Coast's most exciting performing arts centre, bringing world-class theatre to a Central Coast audience. Consisting of a 500-seat theatre, 130-seat studio, a foyer exhibition space, meeting facilities, and a Cafe/Bar, The Art House is a professional theatre for the whole community. Its joint focuses are on bringing national and internationally renowned companies and performers to its stage and on providing a stateof- the-art performance space for the local community.
Contact Details

> 02 4335 1485
> info@thearthousewyong.com.au
> 19-21 Margaret Street, Wyong NSW 2259
*Image by tzg.com.au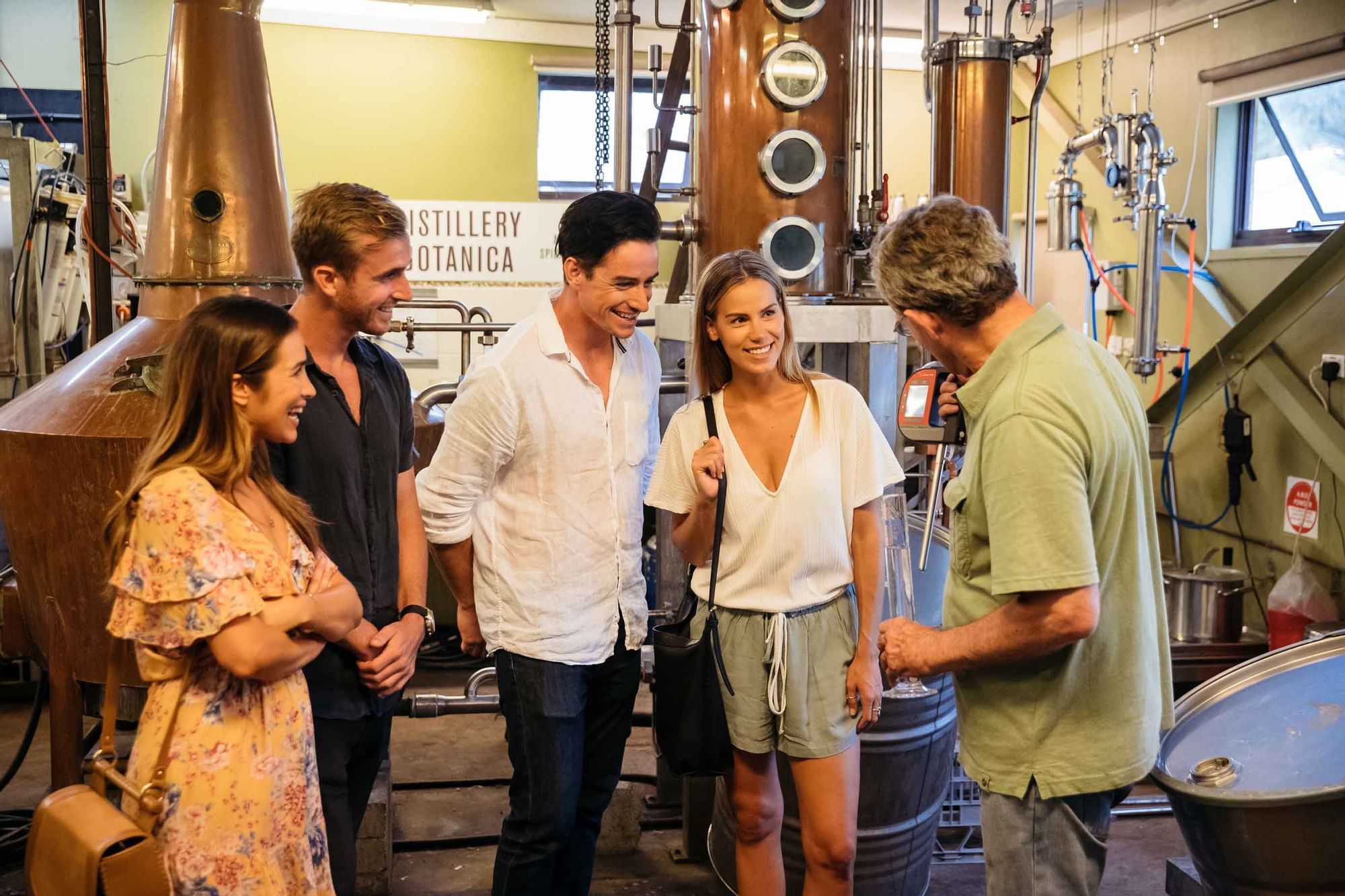 Independently owned by astute herbalist and distiller Philip Moore, Distillery Botanica is set amongst three acres of tranquil gardens. The botanicals they grow are the inspiration and ingredients for an array of award-winning spirits and liqueurs including Moore's Dry Gin and Mr Black Cold Brew Coffee Liqueur. Relax and enjoy a stroll through the garden and taste their range. The Distillery door is open for tastings and purchases Wednesdays - Sundays 11am - 4pm.
Contact Details

> 02 4365 3968
> info@distillerybotanica.com
> 25 Portsmouth Road, Erina NSW 2250
*Image by Destination NSW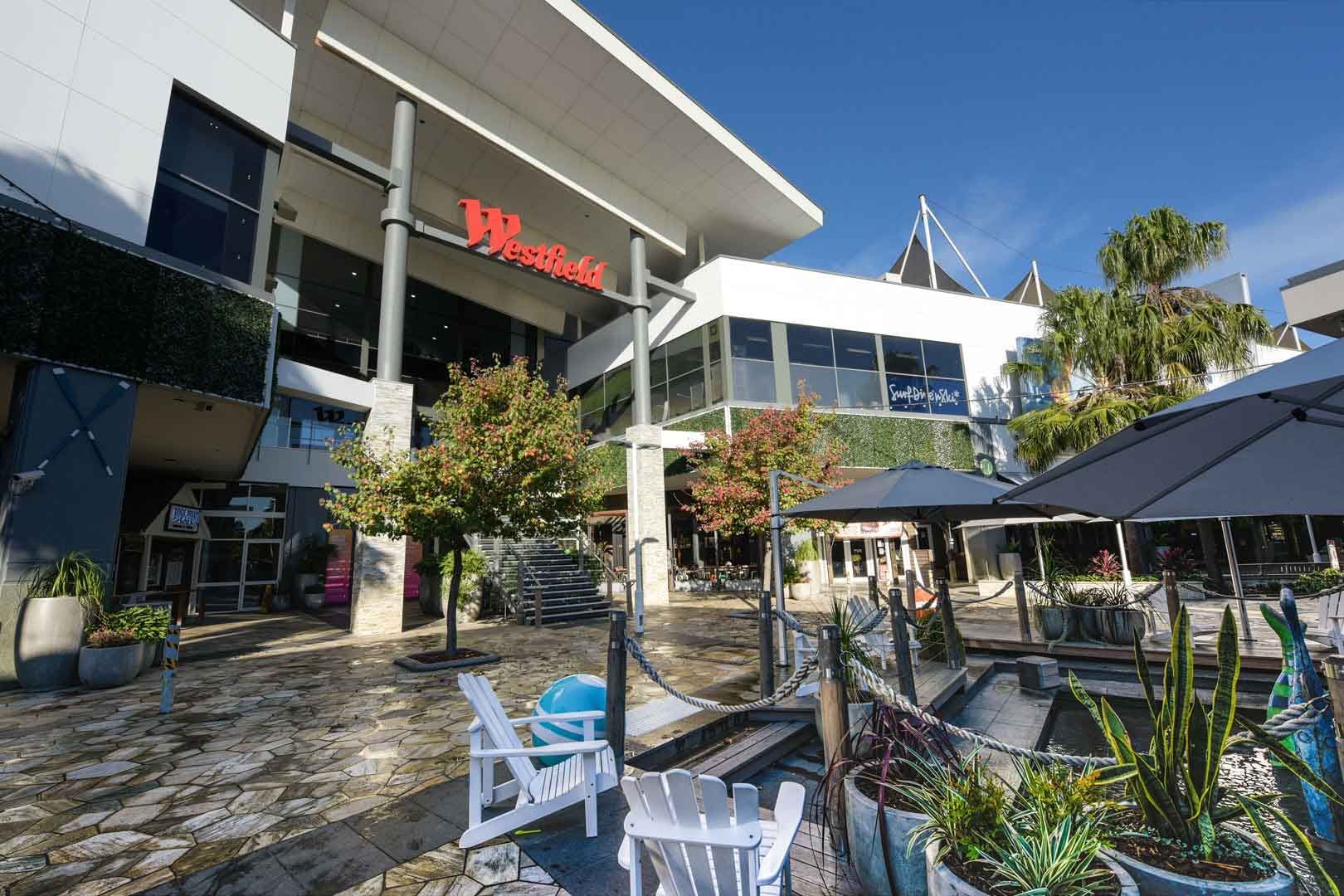 Your one-stop hub for shopping, fun & relaxation. Shop a range of fashion, entertainment, dining & wellbeing. Be entertained at Event Cinema, watching the latest new release movies or enjoy one of the outdoor restaurants overlooking a beautiful water feature.
Contact Details

> 02 4305 5351
> tuggerah@scentregroup.com
> 50 Wyong Rd, Tuggerah NSW 2259
*Image by Collaborative
For more information around local activities on the Central Coast contact our reception:
P: 02 4355 5777
E: reservations@kooindahwaters.com.au